Winter makeup we adore
Posted by ELLY ELLY@DELUVIAUSA.COM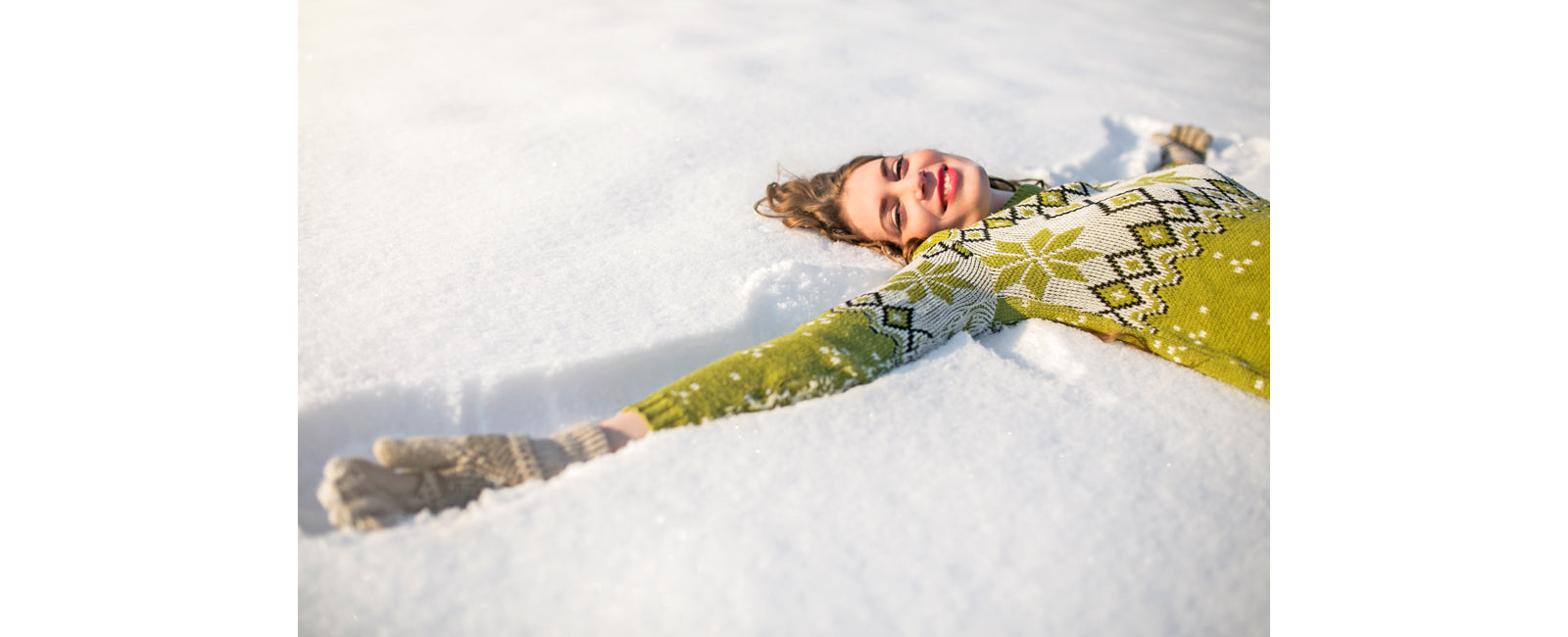 No matter if you attend a zoom call, have a casual meet-a-friend-outside or just to feel glam -bam fabulous at work, here are some winter makeup trends we adore. That being said, why don't you use some tips from this blog, take a selfie and tag us on social media (@deluviaskincare). We can't wait to see you!
We feel that we are slowly but surely, starting to bring bolder makeup back into our lives, (some days more than others of course) so we were looking to the runways, celebs, and online magazines to find out what's sizzling this season. 
Shimmer Eyes
Frankly, it seems, the smoky eye trend never goes out of style but this winter we see the most current take on this classic and that it involves extra color, extra shimmer, and just being all-around a bit more "extra". So adorable. But if this happens to just not be YOU, no worries, as we believe that pastels for winter are a real thing. Trust us, a stroke of soft, sheen or even shimmery eyeshadow colors on your lids are a big thing, indeed. 
Remember, the more you blend out the pigment with a soft and fluffy makeup brush, the softer and more diffused the finish, so spend some time blending ;)
Our eyeshadow "Naked Glow" is the perfect shade for that. Naked Glow Mineral Eye Color is a creamy frost color we believe to be flattering on most skin tones. Apply a soft wash or work in more than one layer to create the look you are going for.
Or the shade "Gold Sparkle" is a really cool winter color. It is the perfect shade to create a light gold sparkle. It almost looks like fresh snow kissed by the sun.
Lips, Lips, Lips
While red and coral may be the ultimate statement when it comes to lip shades, we think berry is a definite runner-up. Hues of red and berry lips are quite the thing this winter. So we would love the opportunity to steer your attention to some of our lip shades that create berry lips or if you are truly loyal to the classic red, of course totally understandable, to our gloss for cranberry lips. FYI we always carry our lipsticks in shade "Luscious Cranberry" with us. Such a dreamy color and so hydrating! Also check our "Chianti Deep Plum" Lip Liner and "White Diamond" Lip Gloss which is perfect to add a little sparkle to any lip!
To stay up-do-date on your current weather, as let's be honest,…. isn't the weather something you check on first things in the morning? Here is an article we found interesting for awesome weather sites: https://fossbytes.com/best-weather-websites/
Have a lovely week!
XO,
Deluvia 
Collection 2019
Sale 70% Off
Title for image