Why a Face Cleanser?
Posted by ELLY ELLY@DELUVIAUSA.COM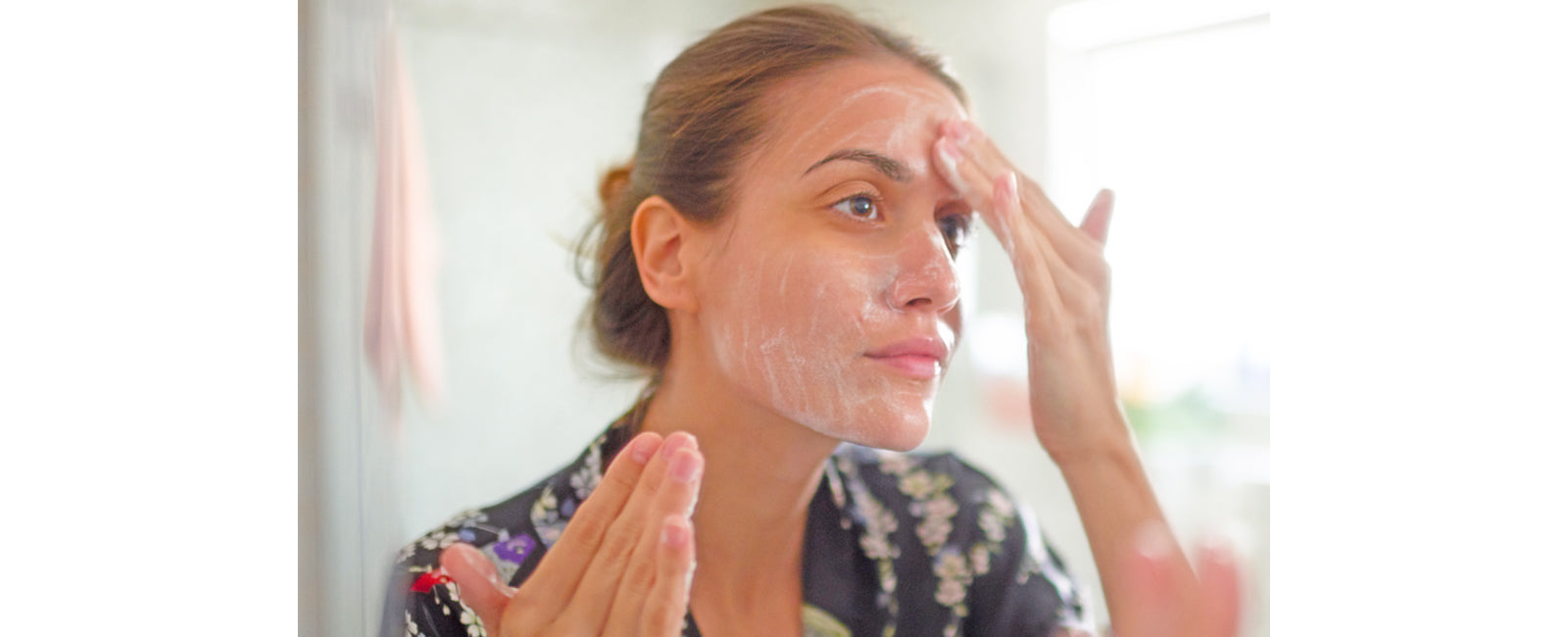 It can sometimes be rather annoying to have to brush your teeth and wash your face after a long and exhausting day. Yes, sometimes it feels like you'd rather not. However, heading to bed with any trace of makeup or dirt from the day on your face is never a good idea, and it's important to get into the habit of washing your face daily.
Daily facial cleansing helps remove traces of dirt, excess oil, pollution and unwanted skin cells off of your face. If not cleansed properly, dirt and pollution accumulate on the surface of your skin and could potentially contribute to breakouts, dehydration and aging. No one wants that, so do your part in showing your skin you care… and we know you do care, as we often hear stories from our customers how the evening cleansing routine is quickly becoming part of their "go to bed with me" routine that shows its benefits to their skin as early as the very next morning.
In an informative blog post you can read a bit more on "what your skin really does at night." To read more,
click here
.
The secret of healthy, radiant skin is an excellent cleansing routine. Every day, you encounter different factors like makeup, dirt and of course pollution as well, that covers your skin. And all that can be too harsh on your skin, and we really don't want that. Clean skin has an added benefit because it helps prepare your skin to be able to absorb all your skincare products more effectively. Well, that's really what it's all about -- you want your skin to benefit from your skincare products!
Delúvia Antioxidant Foaming Cleanser is perfect for gently cleaning your face without leaving a residue. This foaming, botanical cleanser is enhanced with plant lipids and aloe to soothe, and gently cleanse away impurities. These ingredients act to invite water into the skin, allowing it to remove the dirt and oils from the skin surface. Its purpose is to thoroughly clean your face of all makeup and dirt that builds up throughout the day. Our Antioxidant Foaming Cleanser is designed to deep clean the pores, making sure all dirt is reached and washed away, leaving you with refreshed soft, supple and squeaky-clean skin.
Click here
to shop. 
Still curious for more? Read more
here
about face cleansing.
Collection 2019
Sale 70% Off
Title for image