The Best Face Masks
Posted by OPERATIONS SUPERVISOR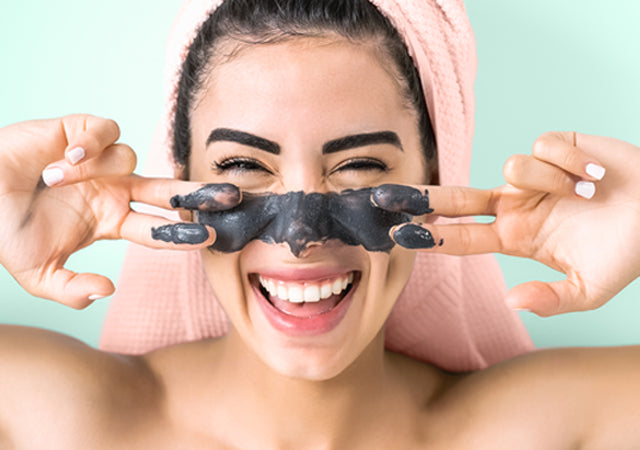 We've all been there, trying desperately to find an effective face mask that will successfully wipe away all facial impurities without drying out our skin or leaving it extra oily from the excess chemicals. If this sounds like something you have experienced, we've got your back. Finding the right face mask is tricky. Sometimes, it can take several attempts to find a brand that works well with your skin. If this is the case, consider utilizing skin care products with Dead Sea minerals. The minerals pulled from the Dead Sea are rich in antioxidants and vitamins that work wonders on your skin. Not only will you find that your skin is hydrated, but it will stay clean and protected from bacteria and germs that cause facial impurities. Read on to learn about some of the best Dead Sea face masks on the market.
While many brands offer great Dead Sea Products, Deluvia, offers phenomenal face masks of varying types, all rich in Dead Sea minerals and antioxidants. The first product you should consider is the Deluvia Dead Sea Mask. This comes in two varieties including Manuka Honey and Argan Oil. These purifying Dead Sea masks gently exfoliate and rejuvenate the skin. For those with acne issues, these masks work wonders. The surface of the skin will be soothed and healthy within minutes of putting on this mask. When wiped away, the dead skin cells go, leaving the skin looking new and fresh as well as feeling soft and full. 
The Deluvia Dead Sea Mud Mask with Aloe is another great mask alternative. The essential minerals included in this mask are soft and gentle on the skin. The aloe properties make your skin look younger, getting rid of imperfections. If you are someone looking for a quick and effective mud mask, consider this one. The creamy texture is great for other parts of your body, but especially effective in ridding imperfections and enhancing the skin of the face. 
The Deluvia Rejuvenating Facial Cream is another great facial cream for healthy skin. This facial product contains plenty of aloe, making it great for skin moisturization. It helps protect the skin, creating a barrier to keep out germs, dirt and grime. If you are someone looking for a great daily facial skincare product, this is a great alternative for you. 
One additional facial Deluvia skincare product to consider is the Hydrating Eye Cream. While it is not a complete face mask, this product helps reduce the appearance of fine lines and wrinkles that may impact your under eye. Applying this alongside a mask helps reduce these lines, redness, and puffiness!
There are loads of great face masks on the market. However, Deluvia offers unique Dead Sea alternatives. Not only are these generally great for the skin, but they offer extra antioxidants and vitamins which nourish and replenish the skin. Keeping your face clean and fresh shouldn't be tricky. If you are looking for a face mask to do just that, we've got you!
XO, Deluvia
Collection 2019
Sale 70% Off
Title for image