Keep Your Complexion Healthy
Posted by ELLY ELLY@DELUVIAUSA.COM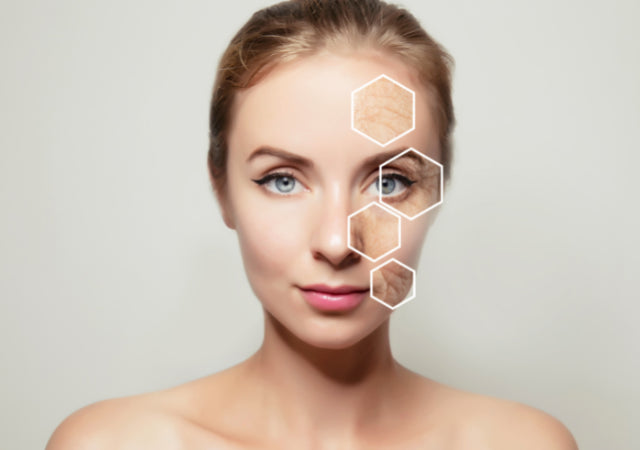 Less is sometimes better. Maybe we don't need to wear makeup to cover up our complexion or adhere to a difficult skin care routine including a dozen different items. Skinimalism, a minimalist approach to skin care and makeup, is motivated by this idea. We offer products with minimal ingredients because we believe the harmful irritants in other skincare products don't need to be there!
Simplifying a skincare routine through healthy products and a simple unchanging schedule can help purify your skin and lead to a better complexion. Here are our top three tips about adhering to the new trend of skinimalism:
Quality over Quantity
We frequently find ourselves purchasing new goods prior to the using up our current ones because we're always looking for better results. After deciding on what you want, you give quality the upper hand over quantity.
Instead of selecting three different products to tackle a skin issue, think about buying only one that contains a lot of it. Then keep using the products until they are finished. Remember that although we wish they would work instantly, most skincare products take time to take effect. Give your skincare product a fair chance before adding it to a collection of duds.
High Quality Beauty Tools
Choose beauty tools that are built to last! Not only will this save you money in the long run, but they are higher quality both short term and long term.
Prioritize Products
By using cleansers as the first step of your routine, you gain the benefit of applying your skincare products to a clean surface. Cleansers eliminate oil and grime that collect on the skin over time.
Throughout your day, a good moisturizer can assist in hydrating your skin and creating a barrier to the elements.
Don't forget to use SPF as well. We are always exposed to dangerous UV rays, regardless of the season, therefore shield your skin daily. These three steps are an excellent place to start your skincare regimen.
Decide Your Skincare Goals
Think about your skincare regiment goals when looking for a new product. What are the key problems that need to be resolved for you to feel at ease in your own skin? Do you want oil management, smoother texture, or brightness?
Knowing what you want enables you to look at the components that will bring you there and make the right purchases. This could help you choose which products are crucial and which ones you should incorporate into your routine.
You may create your very own successful yet simple skincare routine by deciding what your skincare goals are, prioritizing the essential products in your routine, investing in high-quality products and tools that will last, and determining your skincare goals. Deluvia offers a variety of skincare products and tools that allow you to practice skinimalism and take care of your complexion!
XO,
Deluvia
Collection 2019
Sale 70% Off
Title for image