Face Elixir
Posted by ELLY ELLY@DELUVIAUSA.COM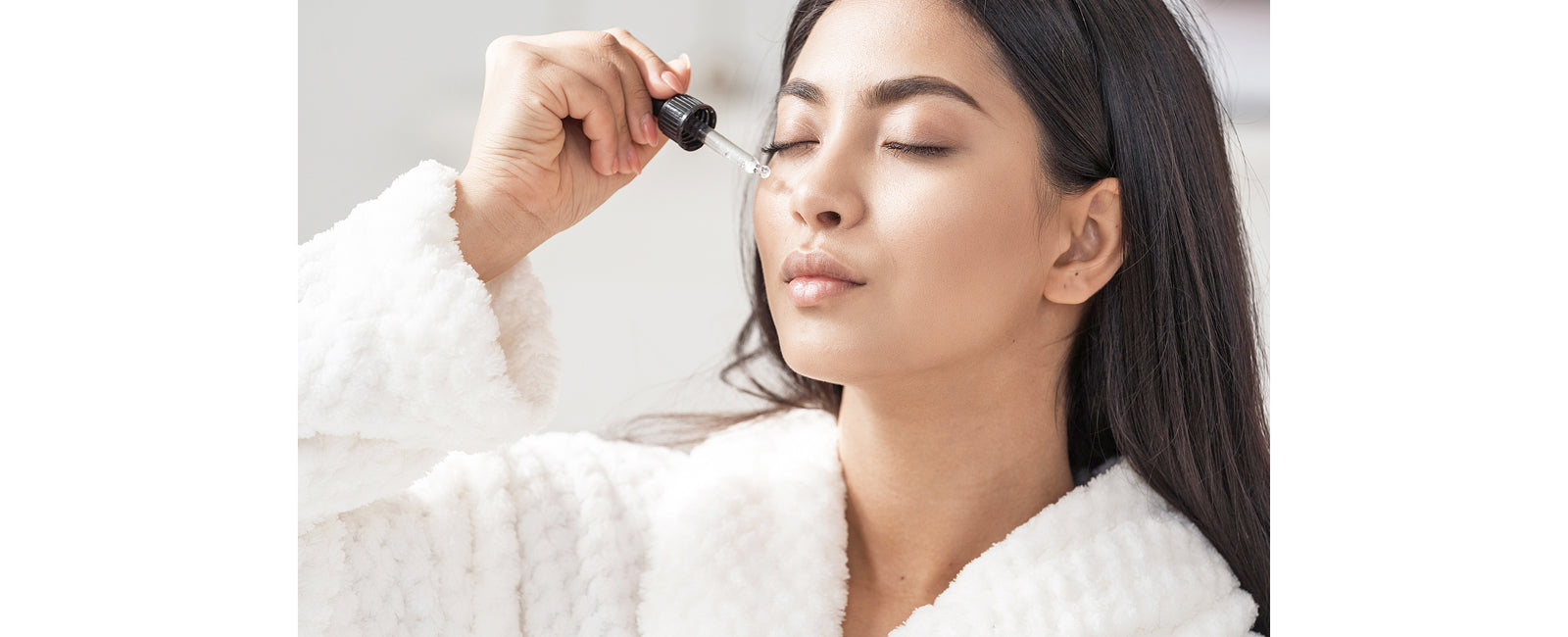 Simply put, face oils are one of many skin care solutions out there. They are specially tailored to work with your natural oils to help keep your skin balanced and hydrated.
Face oils have many potential benefits, but their overall purpose is to serve as an extra level of protection for your skin.
Did you know that Grapeseed oil is packed with antioxidants (like Vitamin A, Vitamin C & Vitamin E), omega fatty acids (like linolenic acid, an essential component of the skin's barrier), and amino acids (the building blocks of collagen), as explained by Dr. Green, cosmetic dermatologist. So, yeah. Grapeseed oil is ahhhh-mazing for your skin. (and is the first ingredient in our Hydrate and Glow Facial Oil).
Explore more to this here.
Furthermore, "Mixing Grapeseed oil with essential oils, like frankincense or lavender, might make your skin extra soft. Put a few drops of juniper, frankincense, and lavender together in an ounce of Grapeseed oil for a mask and leave it on for 10 minutes for a relaxing, spa-like treatment," says Kathryn Watson - to read the full article please go here.
Grapeseed oil soaks in while it moisturizes and doesn't clog pores. Lavender Essential oil supports aging skin and helps to cleanse and soothe. Grapefruit Essential oil gives your skin the appearance of a smooth-looking glow. Sweet Orange Essential oil is a natural cleanser with an energizing aroma. Geranium Essential oil helps to calm and maintain the appearance of radiant-looking skin. Frankincense Essential oil is one of the most precious oils and helps maintain moisture. Clary Sage Essential oil acts as a soothing balm.
We'd like to invite you to try our Hydrate and Glow Facial Oil. Your skin will drink in this luscious blend of oils for superior hydration and promote the appearance of beautiful, radiant-looking skin.  
Get your glow on, lovelies!
Xo
Deluvia
Collection 2019
Sale 70% Off
Title for image