Demure with a Twist
Posted by ELLY ELLY@DELUVIAUSA.COM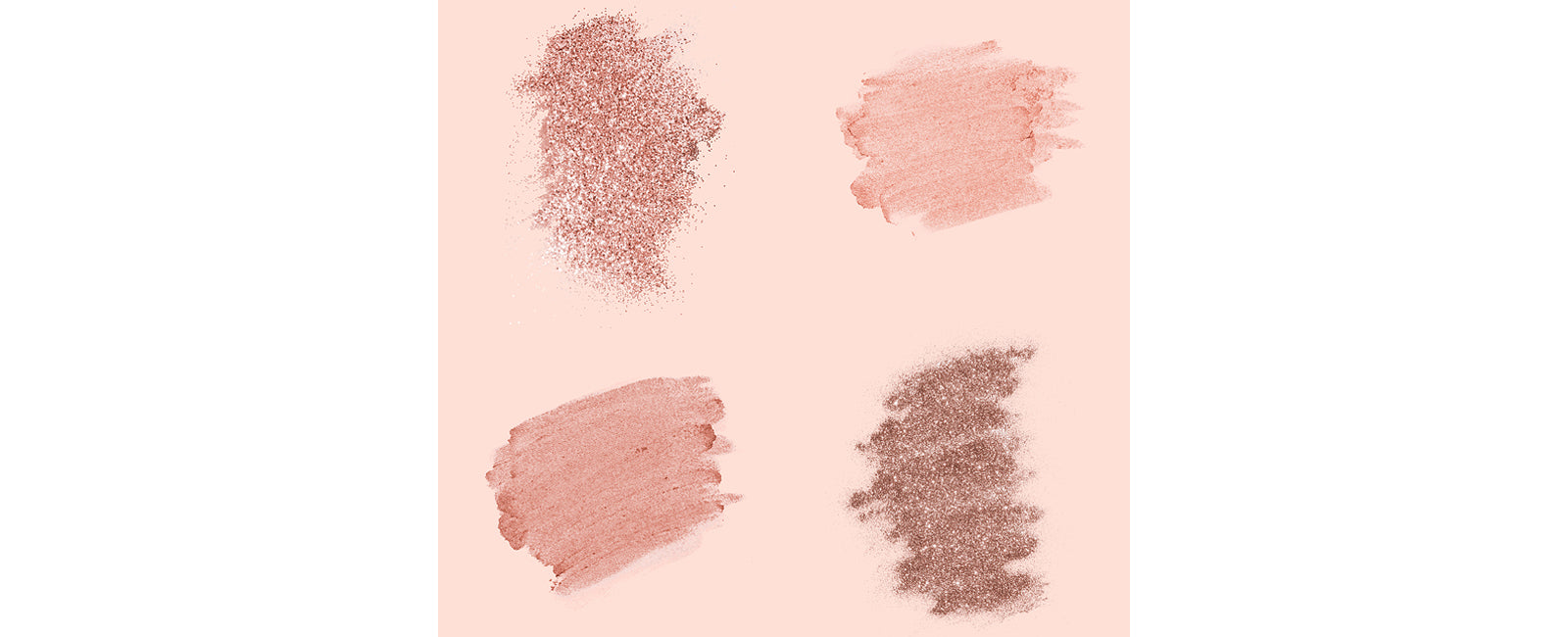 As you might already know, Demure loose mineral powders are made from 100% minerals. And it's pretty straight forward how to apply loose powder eyeshadow. It's as easy as shaking some powder out, dipping your brush in and applying it to your eyelid! Did you know that you can get more out these versatile colors by applying them differently…or even using water??
Pat Rather Than Brush
When you apply eyeshadow, the first instinct is to brush the eyeshadow onto your eyelid in a sweeping motion. This is one way to get your color on. There is nothing wrong with this way! But, if you would like to get a richer color out of your eyeshadow, pat it on! Patting on the eye color vs. brushing it on makes the color more vibrant and opaque on the lid. So, if you are looking for a bright pop of color, (which you should not fear), patting your eyeshadow on is the way to go!
Loose Powder and Water
Did you know that you can turn any eyeshadow color in the Demure line from a powder to a liquid liner? Well now you do! All of the Demure eye colors can be turned into a liquid liner by adding a few drops of water to it. Are you craving to try a teal liner? Mix a few drops of water with the color Teal and you will have a beautiful teal liquid liner! Simple as that!
To get the best results, tap some of your eyeshadow onto the lid, add a drop of water and mix it together. (Don't put the water directly into the jar, just in the lid.) I would recommend that you start off with one drop and then add more if you would like the mixture to be more liquid. You can also try dipping your liner brush into water to get it wet and then swirl it with the color you've tapped into the lid.
The Possibilities are Endless
Given that the Demure line of eyeshadows, blushes and foundations are minerals, they can easily be mixed with cream bases. Want a cream highlighter? Mix Demure Naked Glow eyeshadow with your favorite cream or lotion and you've got yourself a beautiful highlighter that will make your cheekbones pop!
Another way to use Demure mineral colors is in nail polish. Grab your go-to clear nail polish, mix it with some of your favorite Demure eye color and you've got a brand new, customized nail polish color!
The possibilities are endless when it comes to Demure loose minerals so have fun and be creative!
Collection 2019
Sale 70% Off
Title for image